The Twilight Criterium bicycle race event returned to Rochester on August 15, 2015.   This was the the Twilight Criterium's first tiem back since 2008. Thousands of spectators and riders gathered Saturday for the Rochester Twilight Criterium.
Criteriums are best explained as a uniquely American-style bike race. Courses are designed on city-center streets and staged on spectator-friendly course loops typically about one mile in length. The racing provides incredible lap-after-lap excitement highlighting the athletes' extraordinary bike-handling skills combined with explosive speed! Spectators can watch the fast-paced action for free at arm's length from fields comprised of top domestic and international pros at multiple places around the course.
The Twilight Criterium is a unique, city-center bicycle race featuring professional cyclists whipping through downtown at speeds up to 35 miles per hour.
A map of what the course was like on Saturday, August 15 is shown below.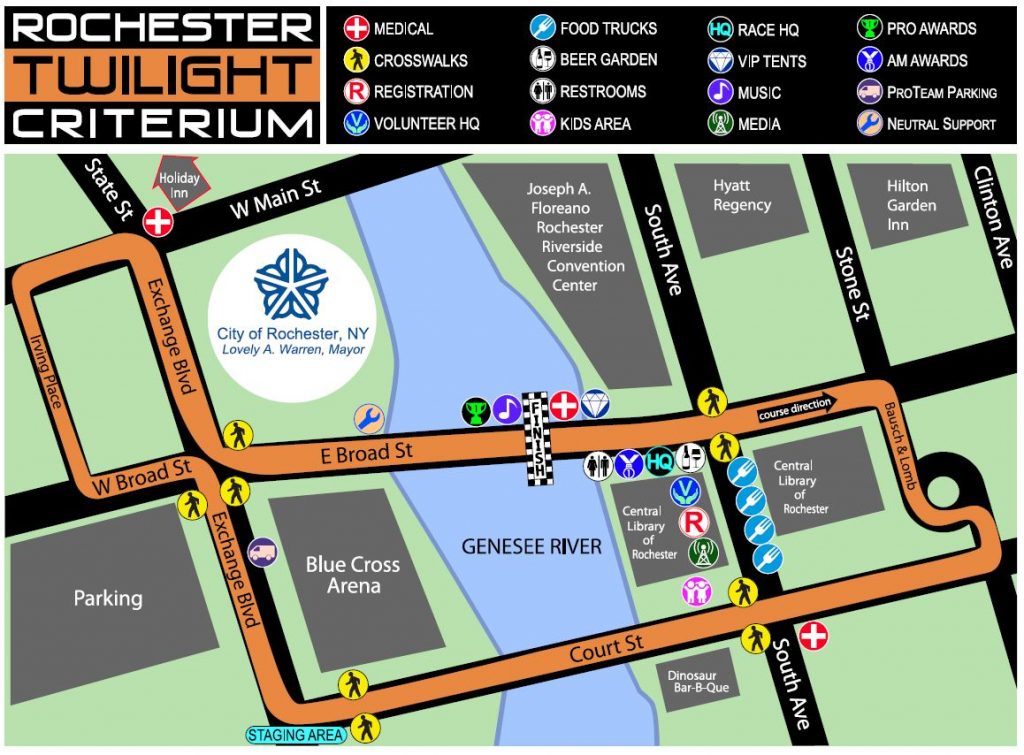 For more info, please visit www.rochestercrit.com.
---