Discover something new at our location? MAPCO celebrated Earth Day 2011 by planting Crabapple trees at our Fitzhugh and Church Street lot in Downtown Rochester.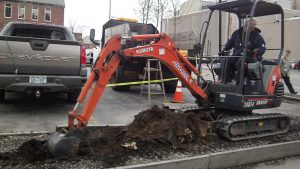 Earth Day is intended to raise awareness about a wide range of environmental issues and problems. MAPCO was inspired to do our part to bring about awareness on this special day. MAPCO planted a total of six crabapple trees in the flower beds around the perimeter of our Fitzhugh and Church lot. Few ornamental trees offer the variety of tree shapes, sizes, flower colors and ornamental fruit as flowering crabapples. There are over 35 species and 700 cultivated varieties of crabapples. Our trees are expected to grow 15'-25' in height.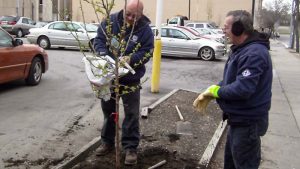 In taking part in Earth Day 2011, MAPCO was able to give back to Mother Nature and the area by further enhancing the image of Downtown Rochester. We are proud to be a member of the business community and to serve our customers with a clean and litter-free parking facility.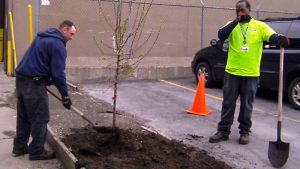 MAPCO works hard to ensure a better future for our communities and the world in which we live by reducing our impact on the Planet's climate and the carbon footprint we leave behind. We strive to develop and implement green initiatives and to invest in and use more energy efficient technologies throughout our parking operations. The environment is an important part of our planning, development, and decision making processes, and we're committed to adhering to responsible environmental practices.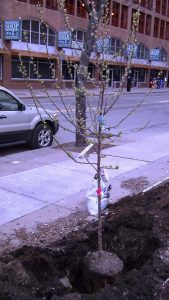 To learn more about our Green Initiative program and discover how MAPCO is Driving Our Future, click here.
The lot is located on the corner of Fitzhugh and Church Streets in Rochester, diagionally across from City Hall and across the street from Sister City Garage. Click here to check parking rates.
---