The Federal Aviation Administration prohibits vehicles from remaining on the terminal roadway for more than briefly unloading and loading of passengers and their baggage.
Friends and families of travelers should park and remain with their vehicle in the no-charge Cell Phone Lot. When passengers arrive and are leaving baggage claim, they then should call those awaiting their arrival in the Cell Phone Lot. This avoids parking in front of the terminal and allows for curbside pickup.
The cell phone lot is conveniently located off of Airport Way. Feather flags have been placed at the entrance and exit to the lot and can be seen from the airport entrance and the terminal.
The Cell Phone Lot provides:
Free WiFi.
Two EV Charging Stations.
Live Arrival display screen for all ROC activity.
Note: Unattended vehicles in the Cell Phone Lot will be ticketed and/or towed by the Monroe County Sheriffs.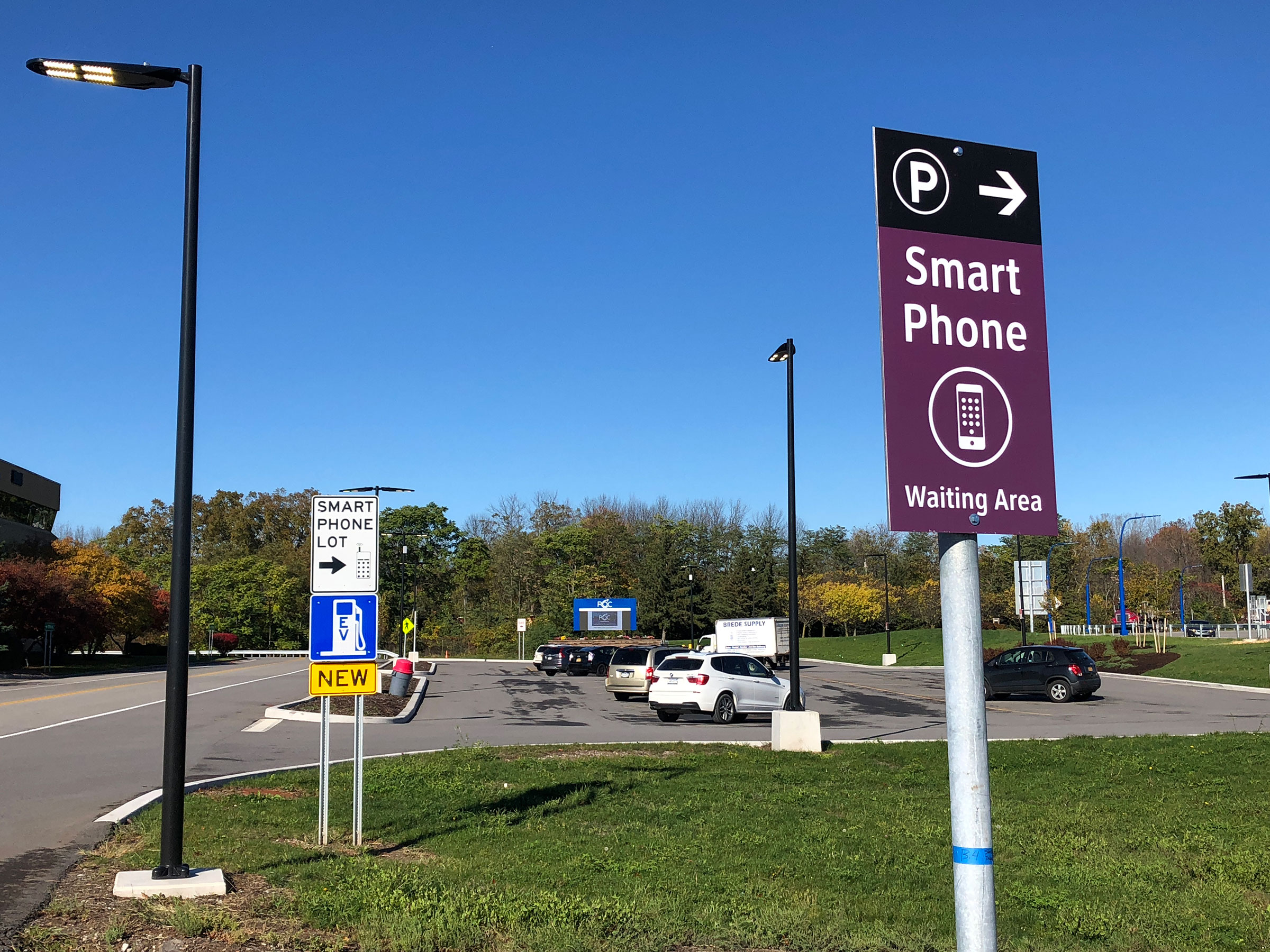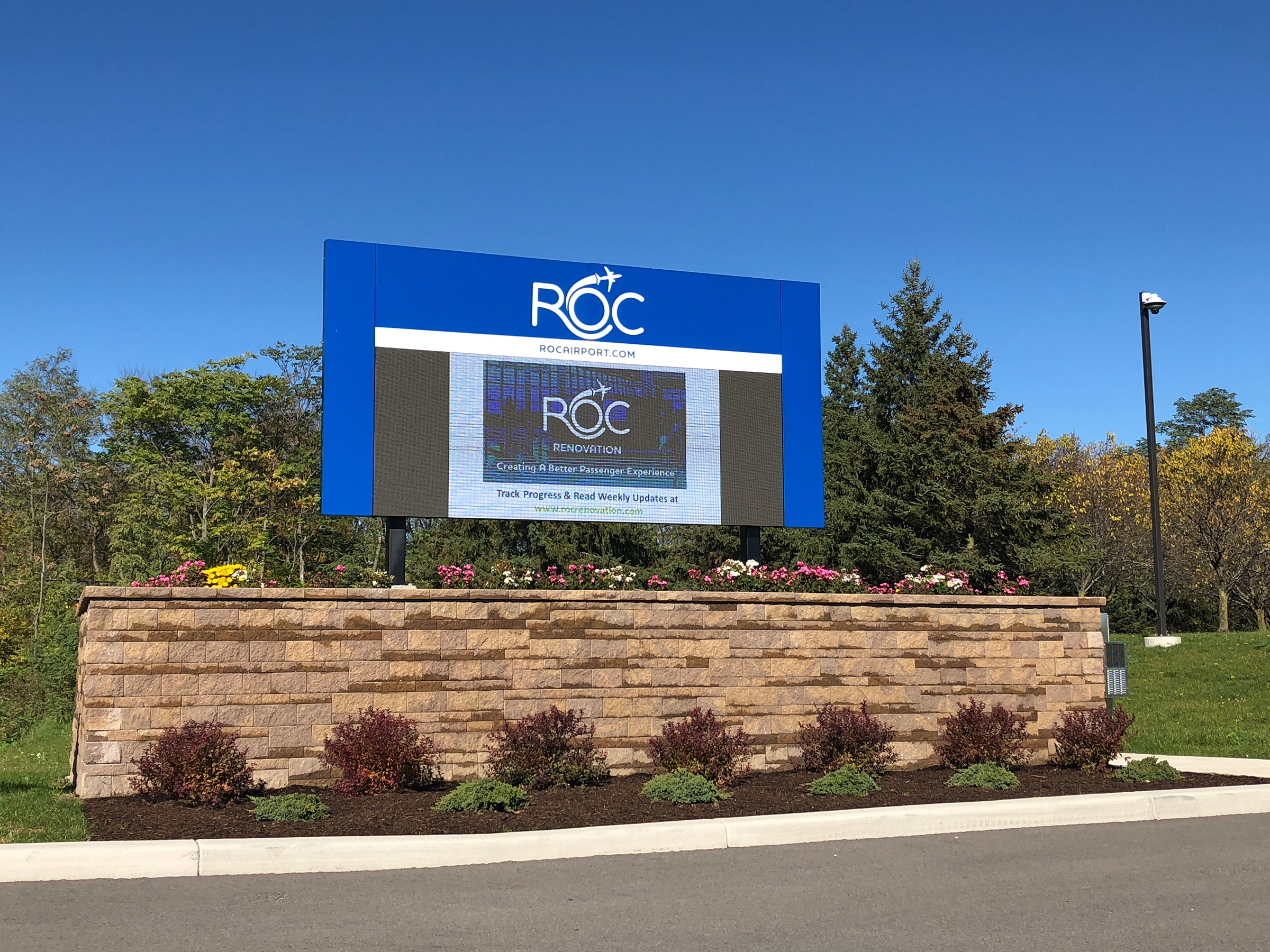 ---
More Locations